New Resource for Science Teachers on


Teachers Pay Teachers!








Common Core Biology: Genetics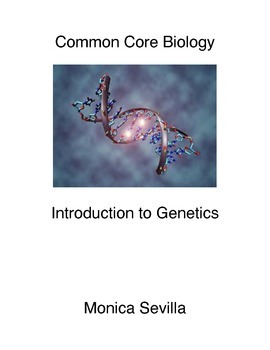 PDF (Acrobat) Document File
Be sure that you have an application to open this file type before downloading and/or purchasing.
2.63 MB | 66 pages
PRODUCT DESCRIPTION
Common Core Biology: Genetics is a collection of 10 lessons that helps students learn about the basics of genetics: DNA, RNA, dominant and recessive traits, Punnett squares, sexual reproduction, meiosis, genotypes Vs. phenotypes, and much more! Students will also develop and practice higher order thinking skills.
COMMENTS & RATINGS
This product has not yet been rated.